High-Temperature Superconducting materials
Superconductor technology enables to significant improvement of existing equipment as well as realization of innovative equipment in energy, electronics, and transportation fields.
Especially high-temperature superconductors represented by yttrium and bismuth based oxides are developed among applied technologies.
In recent years, superconductors are applied to wire rods by the progress of undercoat layers.
Our deep experience for manufacturing of sputtering targets and PLD materials contributes to "dream technologies" supporting 21st century society.

Superconducting layer
Interfacial/buffer layer
Under layer

Feel free to contact us if you have any other inquiries besides above.
Structure of superconducting tape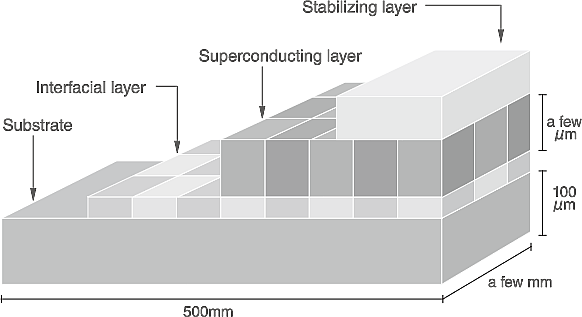 Meissner effect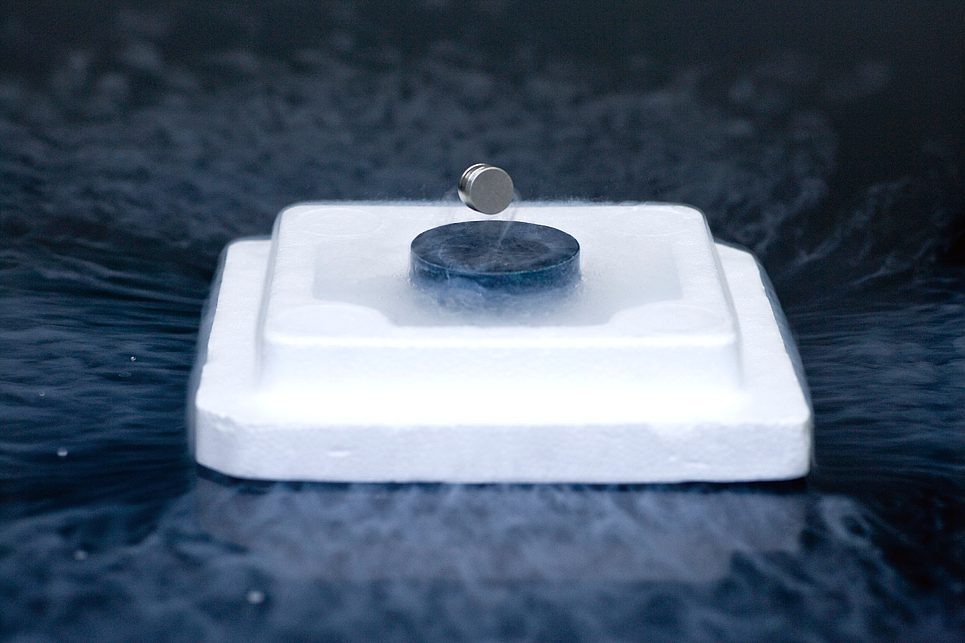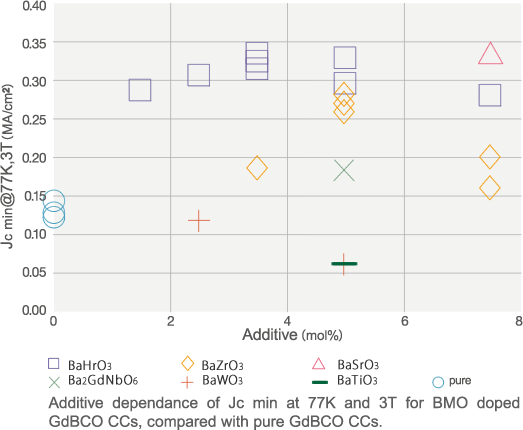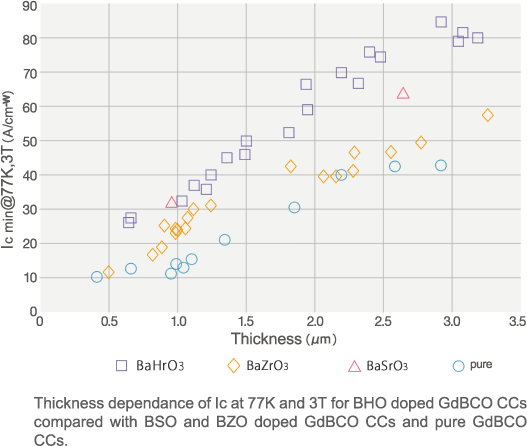 High-temperature superconducting materials