Artifical photosynthesis and Photocatalyst materials
Fuel cell vehicles were sold in the end of 2014. It is considered that hydrogen is one of the most important next generation energy as pollution free energy. In recent days, many institutes and governments develop artificial photosynthesis and photocatalyst materials and Toshima supplies various light absorbing materials to produce hydrogen or oxygen.
Photocatalyst materials of oxygen production / hydrogen production
Metal oxide precursor materials
Co-catalyst / Supported catalyst materials
Feel free to contact us if you have any other inquiries besides above.
XRD peak chart of BaTaO
2

N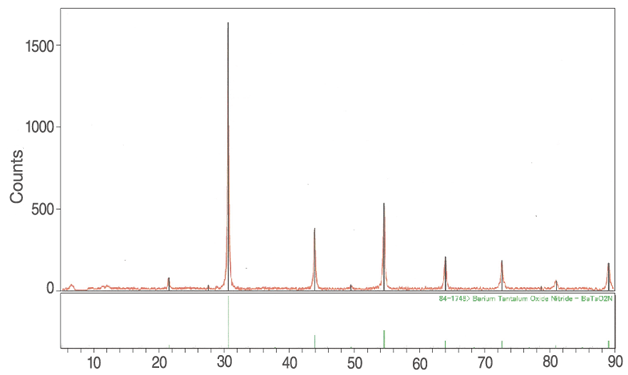 Photocatalyst fow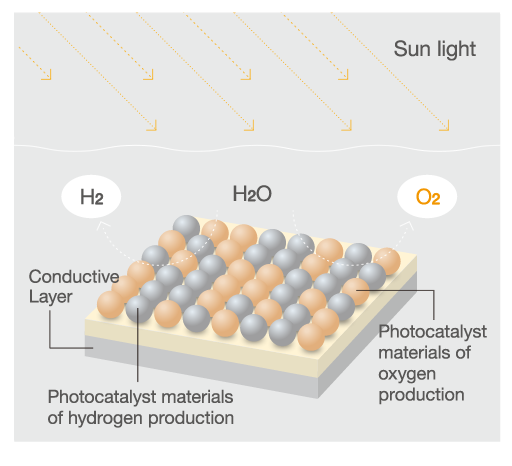 Artifical photosynthesis and Photocatalyst materials