Toshima manufacturing Co., ltd. Materials System division challenges continuous improvement of the product quality based on ISO9001 standard.
Quality policy
of Materials System Division
Contribute to customer's satisfaction, society wellness and even our success through the improvement of our quality, technology and speed
Quality policy of the company
Supply the high quality and reliable products meeting 100% customer requirement.
The scope of ISO9001 registration
All operation for the production and quality management of electronic materials and automotive parts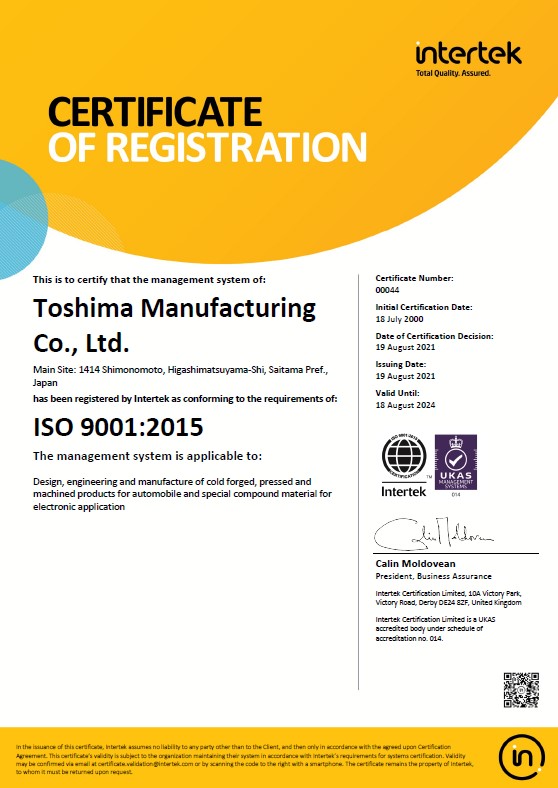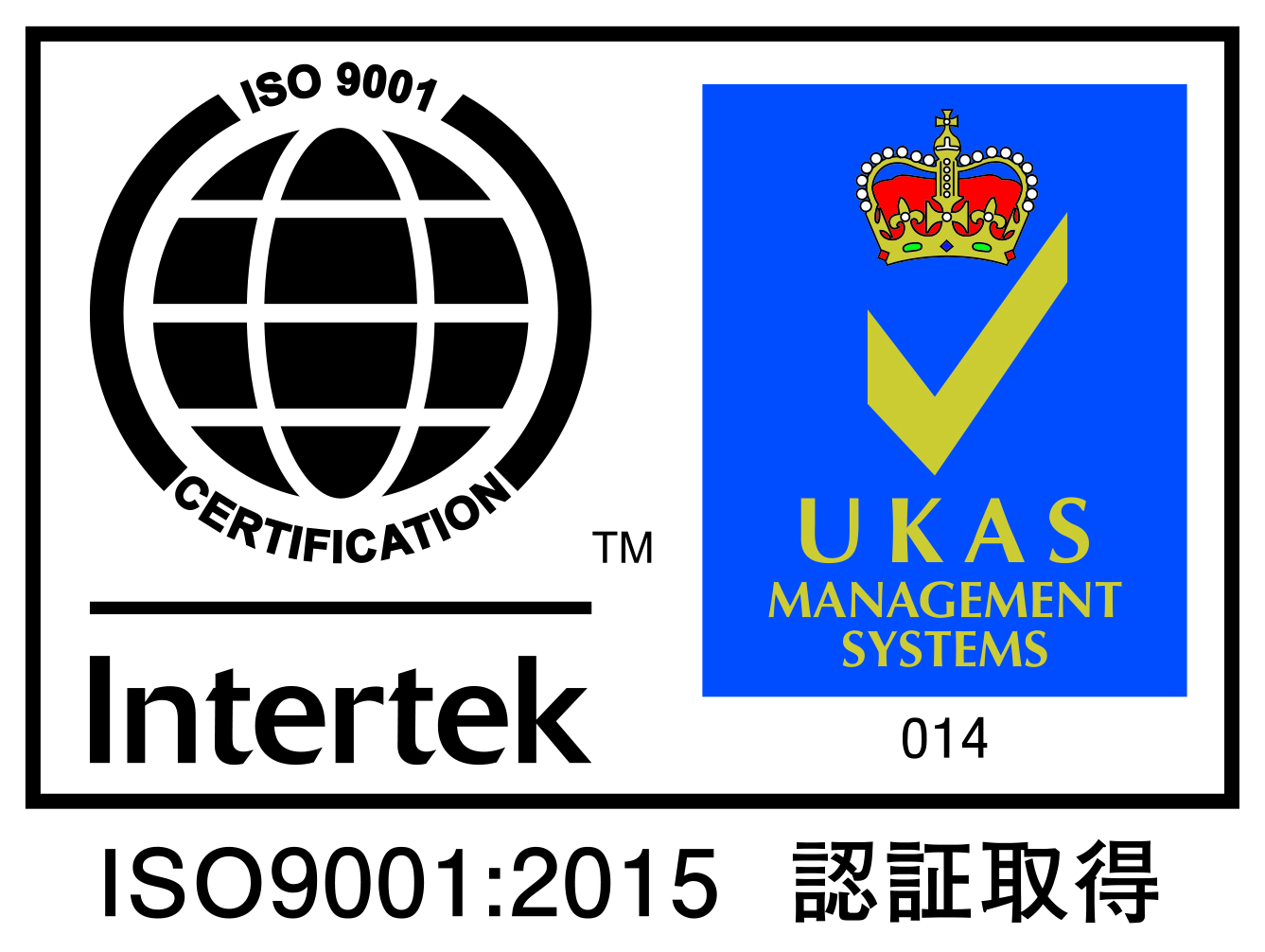 ISO9001
2000.07.18
registered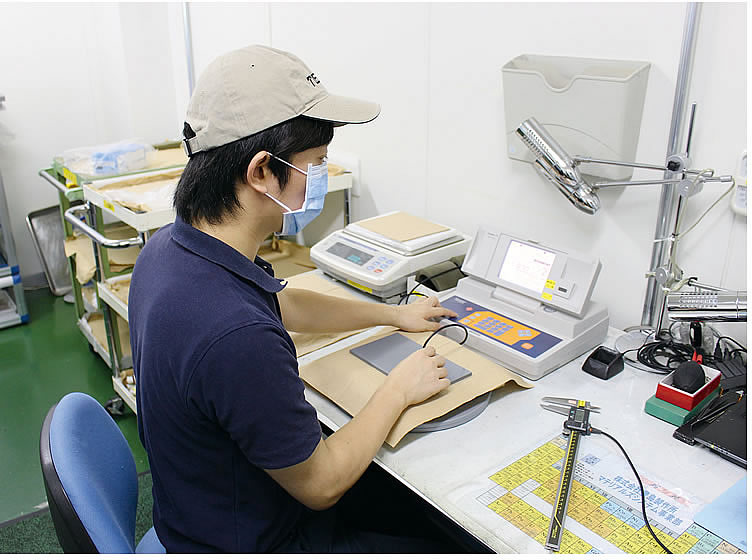 Toshima manufacturing Co., ltd. manages chemical materials in the production line appropriately under the law not to pollute environment.
All employees recognize their responsibility for the usage of chemicals and contribute to the improvement of society and the company with KES environment management system standard.
→The report of the plan for preventing global warming & results of implementation 2018 (PDF)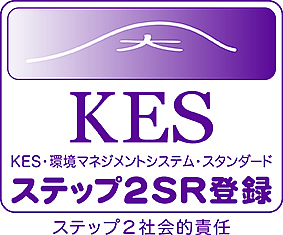 KES STEP2SR
2015.10.01. registered
Toshima Manufacturing Co., Ltd understands the importance of preservation of the Earth and makes an effort to minimize the environmental effects.
Toshima Manufacturing Co., Ltd. Parts division designs, manufactures and sells cold-forging automotive parts, Materials System Division produces and sells thin-film electronic materials, and Toy Division sells child and baby toys. To reduce the environmental effects brought by the production process, consumption process, and products/service we make and effort to the harmony with the Earth based on the policy below:
1.We recognize the environmental effects brought by our activity and products/service, prevent pollution, and plan the continuous improvement of the environment management system.
2.We observe environment law and the other requirements (especially regarding customers) related to our activity and products/service.
3.We work on the activities below as the theme of environment management;
ⅰ.Evaluation of chemical risk assessment and measures
ⅱ.Reduction of energy consumption
ⅲ.Reduction of industrial waste
ⅳ.Strengthen sales of products that can contribute to CO2 emission reduction
ⅴ.Construction of a CFC emission control system
vi. Promotion of 5S and environmental beautification activities
4.We announce the environment policy and the results of environment activities for employees and outside the company to promote environment activities.
To attain the above policy, we set the goal of environment management system and review this system regularly.