1945

May

Ex-former President, Sokichi Kimoto established "Toshima Airplane Corporation" in Chihayacho, Toshima Ward, Tokyo. Started manufacturing loudspeaker's magnetic network parts (Loudspeaker's Yoke). Capital was $2,230

1949

October

Company name was changed as "Toshima Manufacturing Corporation"

1971

March

Established "Toshima Corporation" for manufacturing and selling its original products

.
1971

Deccember

Transferred headquater and a main factory to present location in Higashimatsuyama, Saitama

.
1982

Novvember

Former President Daisaku Kimoto. inaugurated

1993

April

Built new factory in Higashimatsuyama

1993

September

Materials system division is established

1994

September

Increased equipment for making sputtering targets

1998

May

Implemented sputtering machine

1999

April

Established MOCVD Gr.

2000

July

Obtained the ISO 9001 certification

.
2001

December

Increased capital to $912,350.

2005

January

Increased capital to $1,193,202.

2005

October

Certified KES STEP2 environmental management system.

2011

January

President Kentaro Kimoto and Chairman Daisaku Kimoto inaugurated.

2012

September

"TOSHIMA(THAILAND)CO., LTD." was established in Chonburi, Thailand.

2016

July

Certified TS16949.

2019

December

CEO Eiichi Arai inaugurated.
1.Be flexible to correspond to changes 2.Act quickly and efficiently based on the customer's view 3.Contribute to the quality improvement that brings the world's progress
Toshima Manufacturing Co., Ltd. Materials System Division contributes to the society through the material development matching the changing the world's needs.
Company name:

Toshima Manufacturing Co., Ltd.

Headquarter's location:

1414 Shimonomoto, Higashimatsuyama, Saitama 355-0036, Japan Site area 24,952m2 Building area 11,418m2

Division:

【Parts Division】 TEL:0493-23-1213 URL:http://www.toshima-mfg.jp   【Materials System Division】 TEL:0493-24-6774 URL:http://www.material-sys.com

Subsidiary:

TOSHIMA (THAILAND) CO., LTD.

Establishment:

1945/05/15

Capital:

99 million JPY

The number of employee:

194 persons(Male : 155, Female : 39)

CEO:

Eiichi Arai

Main business:【Parts Division】
 Cold-Forging + Pressing
(Machining Cut + Assembly)
【Materials System Division】
 Electronic material production
Bank:

Towa Bank Higashimatsuyama Branch Japan Finance Corporation Saitaman Branch Bank of Tokyo-Mitsubishi UFJ Kawagoe Branch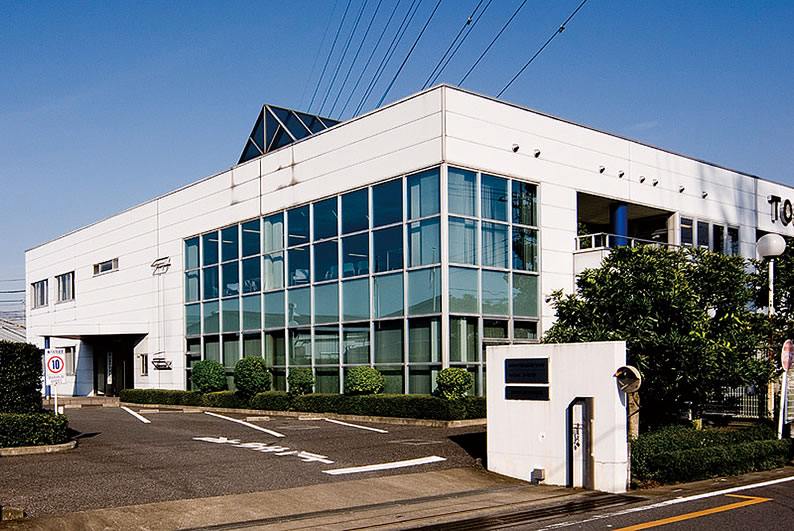 Headquarter Toshima Manufacturing Co.,Ltd.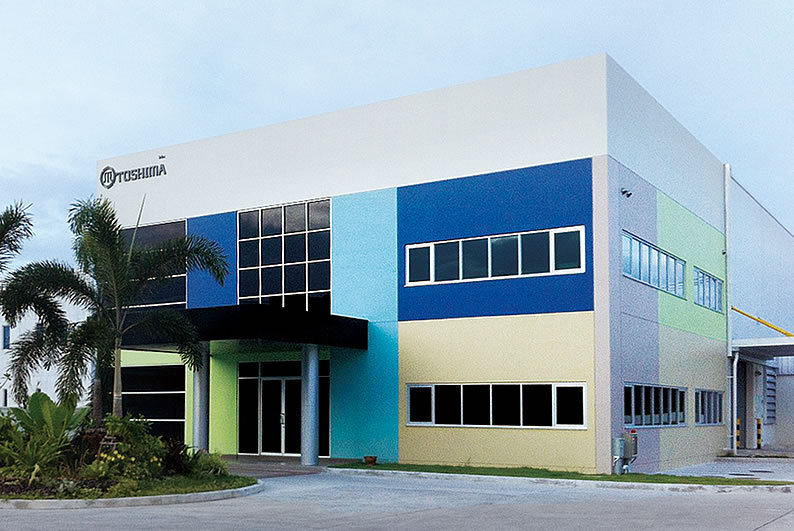 TOSHIMA (THAILAND) CO., LTD.
By Train
From Ikebukuro station in Tokyo, use Tobu Tojo line. It takes about 55 minutes using express from Ikebukuro to Higashimatsuyama station. From the east exit of Higashimatsuyama station to Toshima it takes about 7 minutes by taxi.